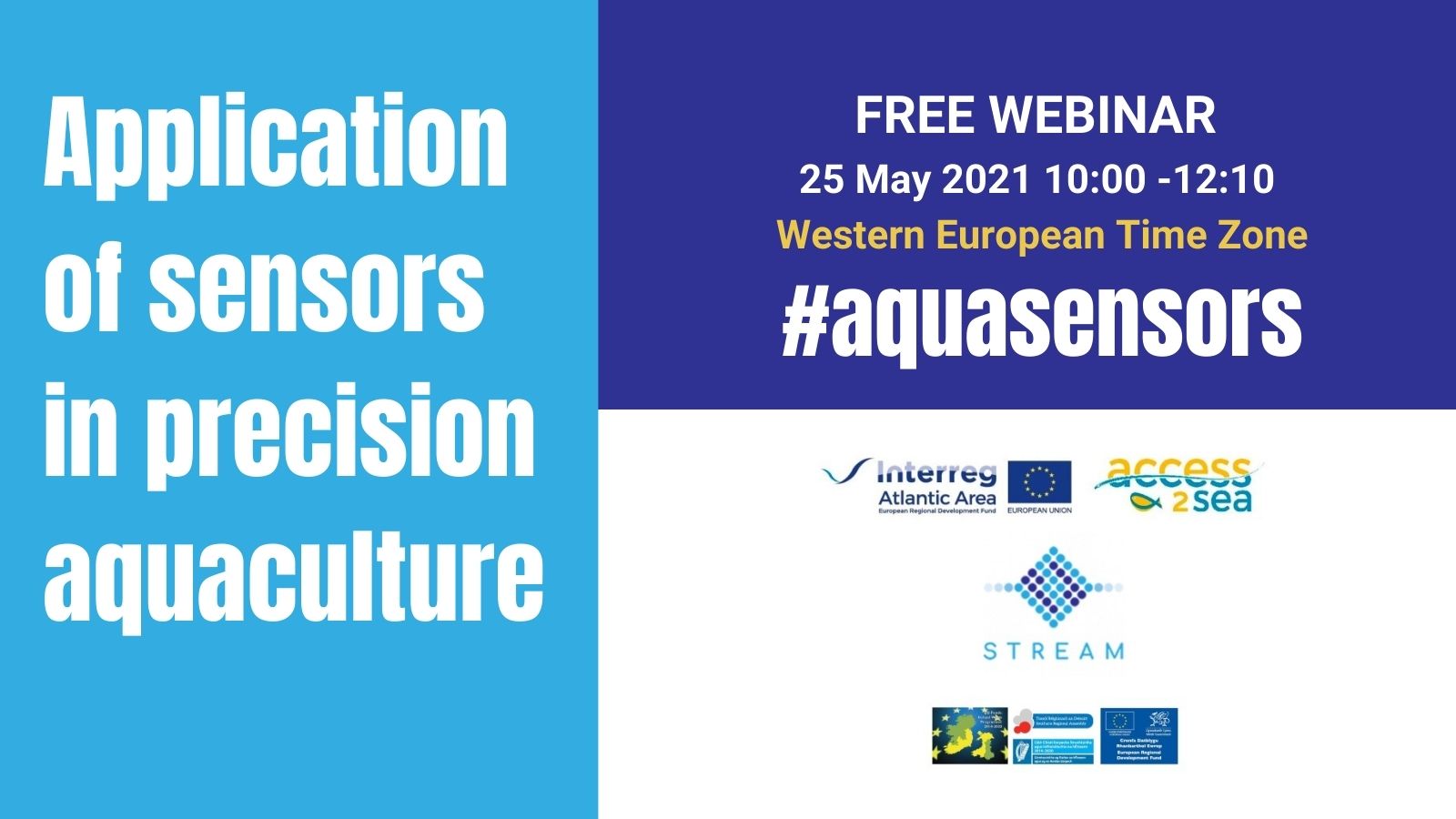 Swansea University in collaboration with the Waterford Institute of Technology welcomes you to this free webinar focusing on the application of sensors in aquaculture. We will showcase a range of cutting-edge sensors being developed in Wales and Ireland which will support aquaculture companies in decision-making to help make ecological aquaculture an achievable target.
Register Here
Program agenda – Western European Time zone (WET)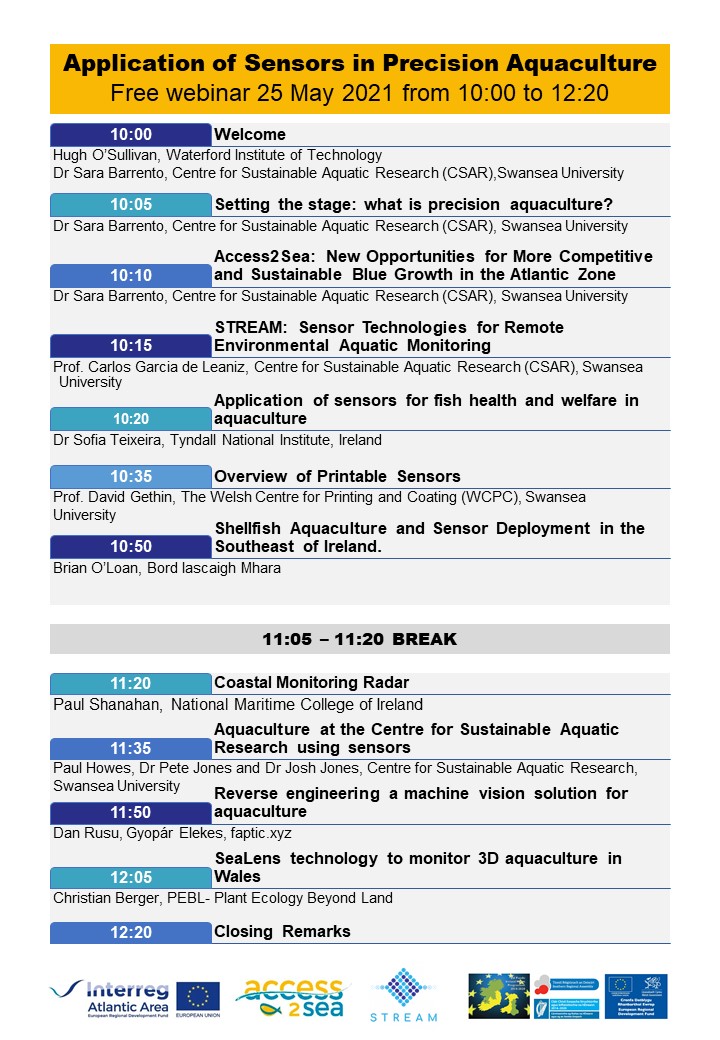 This webinar is supported by: 
Access2Sea European Project, funded by the Interreg Atlantic Area Programme through the European Regional Development Fund. The project runs from March 2019 to February 2022. 
STREAM: Sensor Technologies for Remote Environmental Aquatic Monitoring, funded by the European Regional Development Fund through the Ireland Wales Cooperation Programme.
Check updates on Twitter:
@Access2Sea
@csar_ace
@irlwal
#aquasensors